June 2015
Copiague Chamber of Commerce  President Sharon Fattoruso & 2nd Vice President Donna Farina presented two $500 Scholarships to Dorota Narewska & Lorena Villatoro.  Both are Junior Chamber Members.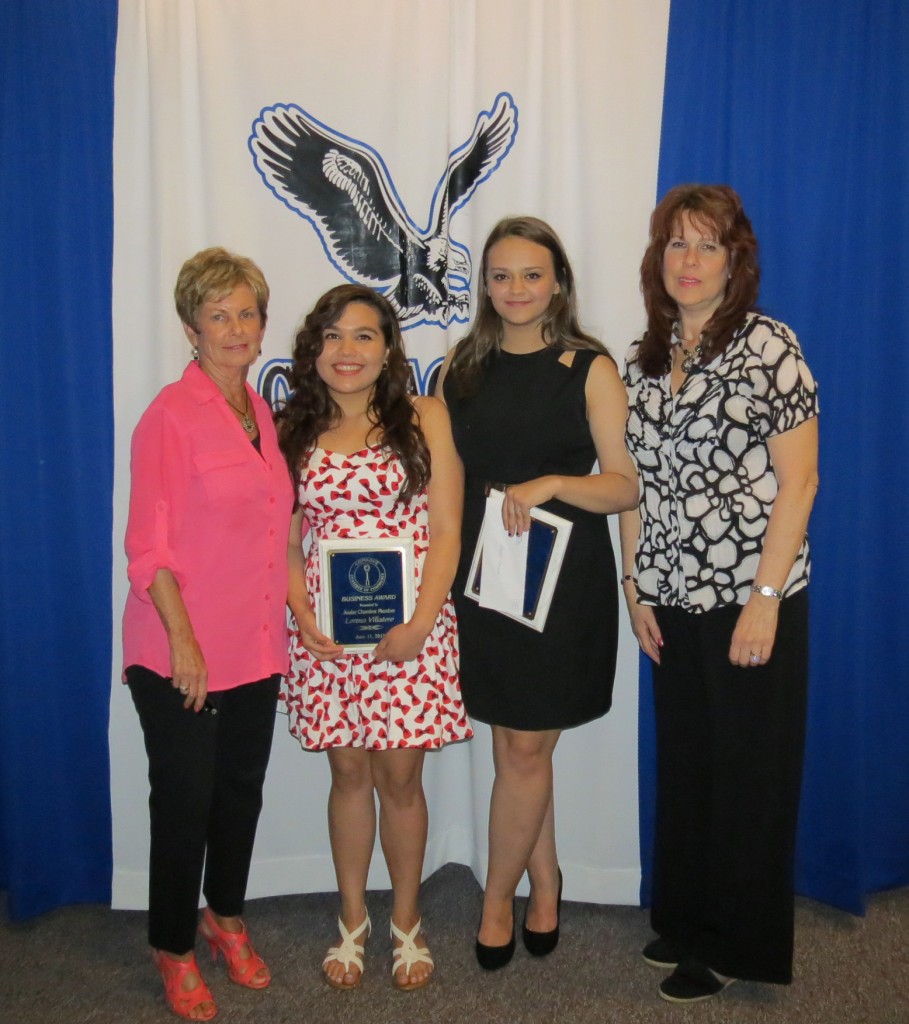 June 2013
The Copiague Chamber of Commerce is proud to present the Copiague Chamber of Commerce Business Scholarship to two local deserving high school students to assist with their college funding.
Congratulations to Brenda Fuentes and Maksym Tsar!
Each were presented with $500.00 Scholarship in June 2013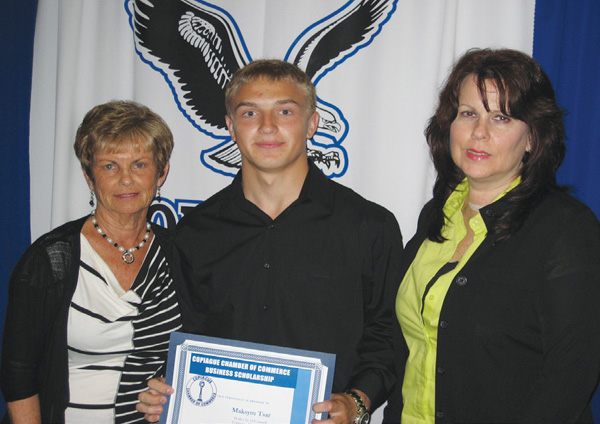 Pictured above from left:  Chamber President Sharon Fattoruso, Award Winner Maksym Tsar and Chamber 1st Vice President  Donna Farina.  Brenda Fuentes was not available at time photo was taken.  Congratulations to them both!!